Writing: Still essential for great leaders
In the age of Twitter and messaging, writing seems old-fashioned. With four leadership profiles, I argue that writing is essential for aspiring leaders and explore how these leaders wrote better.
Dear friends,
Happy Good Friday 🐰 Welcome to Profiles in Leadership, the leadership newsletter for aspiring leaders. This week we'll discuss writing as a leadership skill.
Writing, an essential or outdated tool for leaders?
With the increasing role of Whatsapp, Twitter, and Instagram as our primary communication tools, one might wonder if good writing is still necessary for a leader. After all, a picture is worth a thousand words, and a lengthy message is too much to afford. Elon Musk, one of the most iconic business visionaries, often tweets out of compulsion, resulting in regrettable events like legal tangles with the SEC. And the most powerful man on earth, Mr. Donald Trump, constantly tweets incoherent sentences with grammar mistakes:
So what's the need of writing when you can instantly tweet your message in 280 characters? What's the point of writing when so many leaders we observe today don't give a darn about it? Is writing outdated now?
I venture to say writing is still essential for great leaders. In fact, when social media reduces words into characters that are full of sensation but wanting of profound ideas, writing is more important than ever before. But instead of listing out the many benefits of writing for leaders, it might be more effective to illustrate the benefits through anecdotes, for writing gave many leaders, such as Winston Churchill and Alexander Hamilton, a much needed opportunity to rise above their circumstances.
Churchill: Great leader and orator, but foremost a writer
Churchill was born into an aristocratic family but the meteoric rise and fall of his father Lord Randolph Churchill's political career, who died when Churchill was barely twenty-one, left him to not only fight for his own future but also defend his father's legacy. He wrote that "[t]here is no ambition I cherish so keenly as to gain a reputation for personal courage."
Candice Millard wrote in Hero of the Empire that in his un-Victorian pursuit for fame, Churchill decided that "the surest and quickest route to recognition…was a military medal." But what really established his fame back in Britain was not just his exotic and often lethal military adventures, but his writings of these adventures. Famous for reporting fearlessly or recklessly in battles, Churchill could secure sizeable income as a journalist at twenty-five: Oliver Borthwick of the Morning Post promised Churchill £1,000 (approx. $150,000 today) for four months of work to cover the Second Boer War!
Moreover, his writing inspired others and was widely praised by many like Arthur Conan Doyle, the creator of Sherlock Holmes, who would later refer to Churchill as "the greatest living master of English prose" (Churchill won the Nobel Prize in literature in 1953). Hiring no ghost writers, Churchill continued writing throughout his life, often penning every word of his speeches and spending "an hour working on every minute of a speech he made".
You ask, what is our aim? I can answer in one word: victory. Victory at all costs. Victory in spite of all terror. Victory, however long and hard the road may be, for without victory there is no survival. — Winston Churchill
Hamilton: From nobody to Washington's alter ego
Growing up on the Caribbean island of St. Croix, Hamilton was born a bastard and lacked both opportunities and social status. Ron Chernow writes that "[l]ike Benjamin Franklin, Hamilton was mostly self-taught." Already at fifteen, he began to publish poetry in his local Gazette. After a deadly hurricane swiped through his town, the seventeen-year-old Hamilton wrote a famous letter about the storm as a "divine rebuke to human vanity and pomposity" with "bombastic excesses".
The letter generated such a sensation that Hamilton literally wrote his way out of poverty. The island's governor inquired after Hamilton and local businessmen set up a fund to send him to North America for education. While in college, Hamilton joined a volunteer militia early on to serve the patriots in the American Revolutionary War. Noticing his discipline, courage, and leadership skills, George Washington invited Hamilton to serve as his aide-de-camp. Hamilton's many qualities impressed Washington, but what made him irreplaceable to his Excellency was his writing:
Hamilton's advent was thus a godsend for Washington. He was able to project himself into Washington's mind and intuit what the general wanted to say, writing it up with instinctive tact and deft diplomatic skills. It was an inspired act of ventriloquism: Washington gave a few general hints and, presto, out popped Hamilton's letter in record time (p89)…After almost hourly contact with Washington for four years, Hamilton had become his alter ego, able to capture his tone on paper or in person (p150). —Ron Chernow, Alexander Hamilton
How can we write better?
I am keenly aware of my modest command of the English language. Therefore, instead of offering amateurish writing advice, I look to great men, such as Benjamin Franklin and Abraham Lincoln, for some tips to share with you on improving our writing in general.
Franklin: Writing is an imitation game
Young Franklin devoted most of his nights after work to reading and writing exercises. His writing tips involved playing with well-written passages and manipulating them in different ways to strengthen his own command of prose. Should Franklin be alive today, I suspect he would, among other achievements, be a great programmer and hacker:
I bought [a Volume of the Spectator], read it over and over, and was much delighted with it. I thought the Writing excellent, and wish'd, if possible, to imitate it. With this View, I took some of the Papers, and, making short Hints of the Sentiment in each Sentence, laid them by a few Days, and then, without looking at the Book, tried to complete the Papers again, by expressing each hinted Sentiment at length and as fully as it had been express'd before, in any suitable Words that should come to hand. — Benjamin Franklin's Autobiography (Norton Critical Edition), p19-20
Then I compared my Spectator with the Original, discover'd some of my Faults, and corrected them. But I found I wanted a Stock of Words or a Readiness in recollecting and using them, which I thought I should have acquir'd before that time, if I had gone on making Verses, since the continual Occasion for Words of the same Import but of different Length, to suit the Measure, or of different Sound for the Rhyme, would have laid me under a constant Necessity of searching for Variety, and also have tended to fix that Variety in my mind, and make me Master of it. Therefore I took some of the Tales and turn'd them into Verse: And after a time, when I had pretty well forgotten the Prose, turn'd them back again. I also sometimes jumbled my Collections of Hints into Confusion, and after some Weeks, endeavour'd to reduce them into the best Order, before I began to form the full Sentences, and complete the Paper. — Benjamin Franklin's Autobiography (Norton Critical Edition), p20
Lincoln: Memorization helps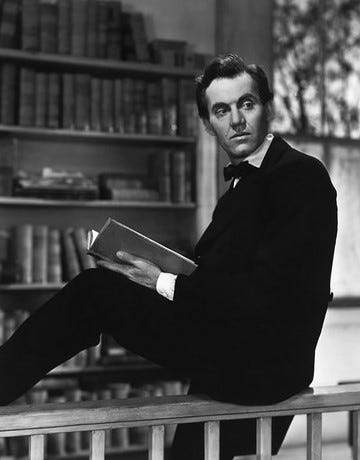 We have discussed previously of Lincoln's talent and ambition early in his youth. The young Abe realized the magical power of language and storytelling when he stayed up and listened to the stories told by his father Thomas to visitors and neighbours. "Unable to sleep, he would reformulate the conversations until, as he recalled, 'I had put it in language plain enough, as I thought, for any boy I knew to comprehend.'" The next day, Lincoln would take a tree stump or log as the stage and mesmerize other kids with the tales. Like any great writers, he was very conscious of his audience.
Books and poetry are the guidance he sought for improving writing and storytelling. When he obtained, among others, copies of the King James Bible and Aesop's Fables, Lincoln could not eat nor sleep but devoured the books. "He read and reread the Bible and Aesop's Fables so many times that years later he could recite whole passages and entire stories from memory. Lincoln was also attracted to the music and rhythm of language, memorizing poems that he could recall with ease to the end of his life.
Though he had only access to a handful of books, they served him well. By reading the Bible and Shakespeare repeatedly, Lincoln implanted in his mind the "rhythms and poetry that would come to fruition in those works of his maturity that made Abraham Lincoln our only poet-president," writes Doris Kearns Goodwin, and his "storytelling talent and oratorical skill would eventually constitute his stock-in-trade throughout both his legal and political careers".
Takeaways
Obviously the methods adopted by Franklin and Lincoln will take years to practice. That is perhaps the ugly truth about writing: Time is a required variable in its equation. It took me over a decade to learn how to write English, and it will take each one of us many more years before we could emulate the great men and women who inspire and mesmerize us with their words. But the rewards, as we can see from Churchill and Hamilton, can be tremendous to those who possess the tenacity.
There are some resources out there that might help you to immediately fix some minor issues in writing or to set a compass for how to write better:
Finally, should you have little time to engage in reading a book, do watch this video by Steven Pinker. Not only will you learn a few tips on writing, but you'll also laugh hard many times throughout this lively talk.
Happy Easter 🐰
Make sure to click on the 💙 button to support my newsletter! Don't forget to recommend Profiles in Leadership to your friends!
👉 Subscribe here and follow me on TWITTER.